Reading Time:
6
minutes
It is no doubt that K-pop has played a huge role in the globalization of not only music but various elements of the Korean culture from macro factors like the spread of local culture, language, the versatility of lifestyle to micro factors like Korean diets and intense workouts, choreography, skincare, fashion sense and so much more. It has brought about individuals from all around the world on a common ground based on their common interest that is music by which the audience gets entertained.
Since music is an art form without any boundaries, it creates a union among people which shows how it turns the world into a global village. For example, the creation of fan bases are prevalent and spread out everywhere on social media to support their favorite artists. The obvious explanation behind this unique cultural phenomenon rests on the concept of hybrid culture such as Pop Asianism towards which global consumers are naturally attracted.
So What exactly is K-pop and why is it so popular?
It took K-pop quite some time to gain prominence. It started getting widespread and prevalent due to the Hallyu wave. Artists such as TVXQ, SNSD, Wonder Girls, and PSY are popular among a large number of consumers in Asia, Europe, and North America.
The main features making K-pop different is the attention of details to such meticulous factors like the high-quality music videos blended with perfect fashion sense, with unique beats, awesome dance, and makeup.
These factors influence the audience to the point where they find it perfect and captivating. Asian pop culture in general, including music videos, is often heavily refined and well thought out.
Training procedure
Another factor for its popularity is that the idols are vigorously trained in singing and dancing from their childhood in entertainment companies for which they audition. The most prominent ones are SM, YG, and JYP. The entire training process is intense and demanding but also creates successful artists. This whole procedure of seeing young people achieve success in the industry by going through such intense training motivates others to do this as well.  This gives aspiring idols a sense of inspiration and passion to join the industry.
Usage of alluring effects, makeup, outfits, and overall aesthetics, are always in synergy to a greater theme and vision. Watch any K-pop music video and see how much hard work both the artists and producers put into their work! This passion and determination attract and intrigues the audience to the point where the youngsters start having career aspirations relating to this industry. An example can be any mv from any artist like VIXX (Shangrila), BTS (Blood Sweat and Tears), BigBang, 2NE1, BLACKPINK and many more.
Striking Fashion and Visuals
K-pop stars bring a whole new stance to fashion. Their unique fashion sense, outfits, and styles often encompass intensity in quality and originality. K-pop artists are prominently known for making bold fashion statements and being trendsetters as they have their unique way of interpreting current trends
G-Dragon, a well-known member of the boy group Big Bang and an accomplished solo artist is not only known for his unique persona but also his amazing fashion sense. He is a frequent trendsetter and overall fashion icon that makes him an epitome of excellence in the industry other idols look up to. He also attends a lot of fashion events all around the world like Gucci, Chanel, LOUIS VUITTON, VERSACE. This has lead to the spread of Korean style which fans wear and buy from their stores, thus spreading the fashion stance as a statement of support for K-pop.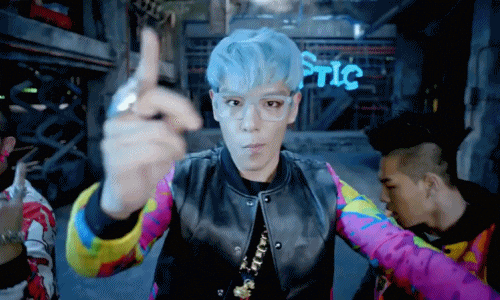 K-pop just has such a diverse range of concepts and is very creative and interesting. The idea of groups doesn't seem to be that popular and trending in western culture but in South Korea, this concept has been challenged. K-pop challenges stereotype the way masculinity is represented, and how it differs from many Western representations of males who are meant to be considered attractive.
Multi-talented and Versatile artists
K-pop is also well known for its all-rounded, unique, charming, and alluring personalities. The idols have a reputation for truly standing out from the crowd and taking self-expression to a new level. They are extremely well talented. They can sing, dance, act, model, are quite intelligent since they are educated and may speak many languages like Got 7's Jackson.  They produce catchy, upbeat music that gets stuck in your head. The performer themselves are a work of art, crafted by professionals.
Intense Choreography
Pop music would be nothing without addictive beats, catchy hooks, and sing-along lyrics. K-pop uses similar strategies; it utilizes compelling melodies that are instantly stuck in your head. It contains such catchy beats and addictive raps that fans enjoy. The intense and well-synchronized choreography is one of the most eye-catching, prominent and addictive parts of this industry.
Groups not only sing and dance, but they also perform routines so complicated and challenging that would usually require truly professional dancers. They're all good at dancing and can pull off impressive moves that regular people are in awe of.  An example is NCT's  Black on Black and EXO's Growl.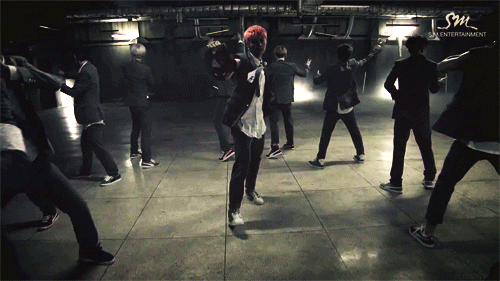 The K-pop industry is overall very diverse as it puts together individuals from different nationalities in a group to perform. They get selected through various ways like survival shows and auditions. The most prominent examples are Twice, Got 7, EXO, NCT. This is also a great marketing strategy as it attracts a wide range of consumers from around the world.
For instance, Exo is an unbelievably successful boy band based in Asia. The band is made up of two groups – Exo K and Exo M. Exo K performs and promotes the band's music in Korean, while Exo M does the same for in Mandarin. The strategy behind this was explained by the CEO Lee Soo-man (S.M.) in Harvard that by recording every song in two different languages, the boy band multiplied the band's potential audience immeasurably resulting in diversity.
Meaningful Messages
K-pop songs have messages that the audience appreciates as the viewers can relate to the message presented. Like BTS love yourself that has inspired fans to love themselves and feel worthy of. It spreads positive messages that people can connect to. The songs are unique and some people just get attached to the concepts and themes of the groups. The videos are aesthetically pleasing and the lyrics are thought-provoking.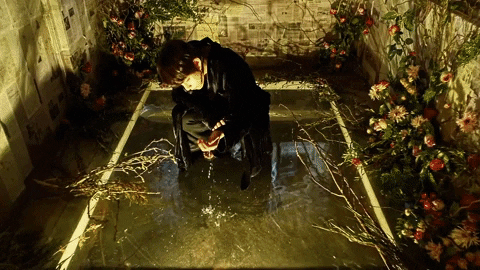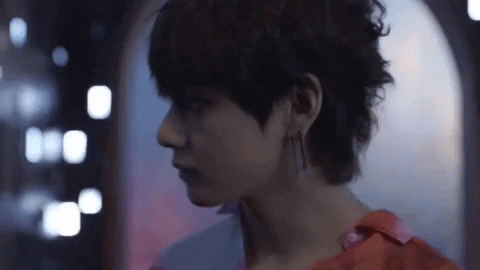 The emotions in songs are expressed through different modes like visuals, storytelling, dance, and rap. The songs and artists convey different content that the youth, especially the coming of age can relate to at a deeper level. They discuss how mental issues should be taken seriously which brings mental awareness and hope to the audience.
This makes K-pop not only addictive but therapeutic as well.  The singers themselves are young and going through hardships like many people. The only difference is that they have the power to highlight these issues in these songs through mass media. In a way, they are not only entertainers but also motivators.
Role in the economy
K-pop plays a huge role in stabilizing the Korean economy. The uber-popular Korean pop boy band BTS accounts for $4.65 billion of South Korea's GDP, according to The Hollywood  Reporter. That makes the band valuable to South Korea's economy and also generates a lot of revenue for South Korea, therefore, stabilizing the economy.
The Korean economy has grown richer over the last two decades and the export of K-pop has propelled South Korea's music to an estimated $5 billion (Rs 34,500 crore) industry, according to a report published in the Korea Creative Content Agency in 2017.
Global collaborations
K-pop has gained such attention even from the west that K-pop artists now collaborate with artists from the west like Steve Aoki, Snoop Dogg showing how completely different people have gotten together. It has also attracted tourists from around the world to attend concerts, tours and watch their favorite artists live which also adds up to how it attracts consumers around the globe.